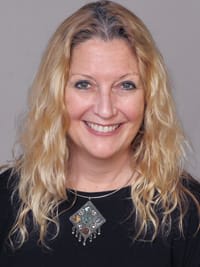 Robbin Frey is a talented community leader with expertise in diverse areas such as marketing, business development and most importantly the technical workings of the real estate market as well as civic involvement. She also has expertise in transactional real estate law. Fittingly, Ms. Frey is a licensed attorney and real estate broker. She received her JD from John Marshall Law School in 1994.

In 1992, Robbin started her real estate career. During her career, she has been involved in many aspects of real estate, including residential, commercial, industrial , development and many other aspects including design, architectural, zoning, variances and more. With her law degree, she has been in a position to offer clients insight not only into the market place but also into terms of agreements, length of time for zoning requests, timing of permits as well as need for permits. She is also a licensed general contractor and is a partner in Ikenga Development Group, LLC.

Robbin also has provided pro-bono legal counsel for women who were victims of domestic violence. She participated in organizing and developing the John Marshall Law School Fair Housing Clinic to assist tenants with landlord violations. Ms. Frey understands the need for advocacy in many aspects of life, both personal and professional.