Like many Chicago neighborhoods just outside the urban core, Wicker Park property is sought-after by the growing population of tech professionals living in the city. Its leafy tree-lined streets, beautiful architecture, and vibrant, eclectic mix of shops and restaurants have much to offer residents while convenient access to public transportation downtown are a commuter's delight. It's no wonder why Wicker Park property has seen dramatic increases in demand and value in recent years.


But what sets Wicker Park apart from other areas nearby? Here are a few of the things we love about Wicker Park homes and the surrounding neighborhood:
Hip & trendy vibe
Wicker Park boasts plenty of fine dining, hip hotspots, coffee houses, microbreweries, and unique shopping. And while its
gritty hipster vibe has undergone a bit of a transformation
in recent years, you can still find great vintage record shops, unique resale clothing boutiques, dive bars, and underground galleries. But now, you can also find high-end shopping, fine dining, and top-name musical acts. So whether you're bar hopping at the dives along Milwaukee Avenue, exercising at the 606's abandoned rail line turned recreation area, or perusing quirky art on display at the iconic
Flatiron Building
, Wicker Park gives residents plenty to do.
Great nightlife, food & drink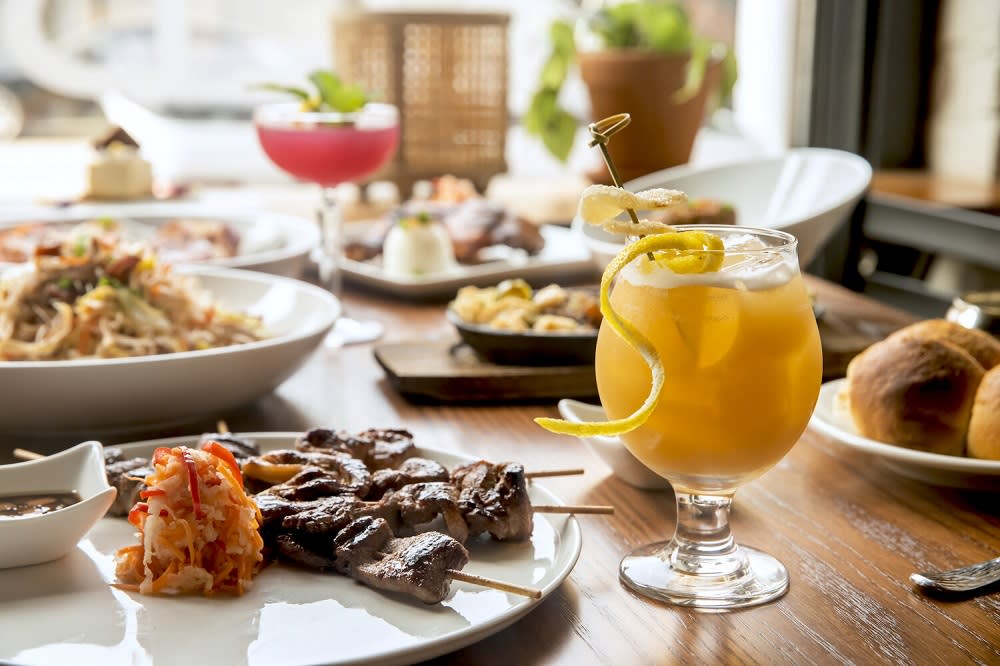 Photo courtesy of Cebu Chicago
Much of Wicker Park's growth occurred due to an influx of immigrants at various points in its history. This rich diversity is evident in the unique restaurants that flavor this eclectic neighborhood. Add to its current popularity as a place to both visit and call home, and you end up with a gourmand's paradise.


There are
too many restaurants to list
here, but you'lll find
Filipino delights at Cebu
, handcrafted beer and pizza at
Piece Brewery & Pizzeria
, fine food and cocktails at
The Albion Manor
, and virtually anything in between. And that doesn't even include the dozens upon dozens of quaint, quirky coffee shops, craft breweries, dive bars, and retro luncheonettes! From date night to business lunches to family-friendly fare to an evening with friends, the thriving restaurant scene appeals to the wide range of tastes of those who own Wicker Park homes.
Location, location, location

For tech professionals commuting from Wicker Parkto Downtown Chicago, it doesn't get much more convenient. Main thoroughfares like Damen, Division, Milwaukee, and North Avenues intersect Wicker Park, which is connected to the city via a convenient 20-minute ride on the El's Blue Line. Beyond easy access to downtown, Wicker Park's location along Chicago's excellent public transportation hub also makes it easy to visit one of the Windy City's many other neighborhoods.
Friendly neighborhood feel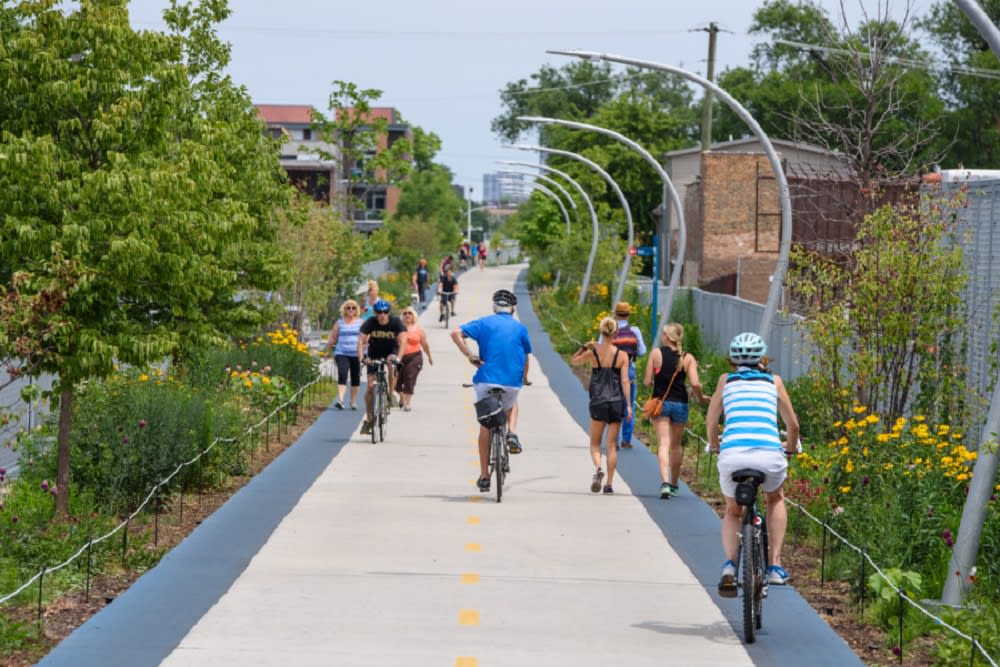 The Bloomingdale Trail, Photo courtesy of Choose Chicago
Wicker Park is unique in that it has a gritty, eclectic urban feel but is still a great place to live, work, and raise a family. Its leafy streets and smaller scale building give it a neighborhood feel, just minutes from the heartbeat of Downtown Chicago. Wicker Park continues to draw young professionals, but more and more families are settling in this friendly community. In addition to Wicker Park's popular urban oasis, the 606, the area has
plenty of parks, playgrounds, and green spaces
to explore. There are also a wide range of
public
and
private
schools to choose from. Wicker Park offers a true community feel with farmer's markets, local grocery stores, street festivals, music, arts, and culture, which is why so many people want to call it home.
Eclectic mix of beautiful homes
Wicker Park's historic district is listed on the
National Register of Historic Places
, while much of Wicker Park is designated as a Chicago Landmark District. This means there are a number of
architecturally significant
Wicker Park homes. And that's saying a lot in a city known for architectural marvels! Wicker Park's rich architectural history began in 1868, when Chicago's Public Works Department made plans to build a park west of the city and brothers Joel and Charles Wicker purchased 80 acres for a planned subdivision. Development of the area kicked off when the Great Chicago Fire forced many homeless residents to build new homes there in 1871.
Later, wealthy immigrants from Germany and Norway, many of whom had made their fortunes in the beer and spirits industries, settled in the area, too. Rows of stately brick and stone mansions were built along leafy tree-lined streets, commonly referred to as "Beer Baron Row." Immigrants continued to flock to this vibrant respite throughout the years as Wicker Park emerged as the "Polish Gold Coast" when post-war immigrants made the area home, building beautiful ornate churches and opening new businesses.


Historic neighborhoods like the East Village Historic District, located near Division St. and Hermitage, started as working-class housing with smaller scale well-designed homes that would be echoed in many other Chicago neighborhoods throughout the years.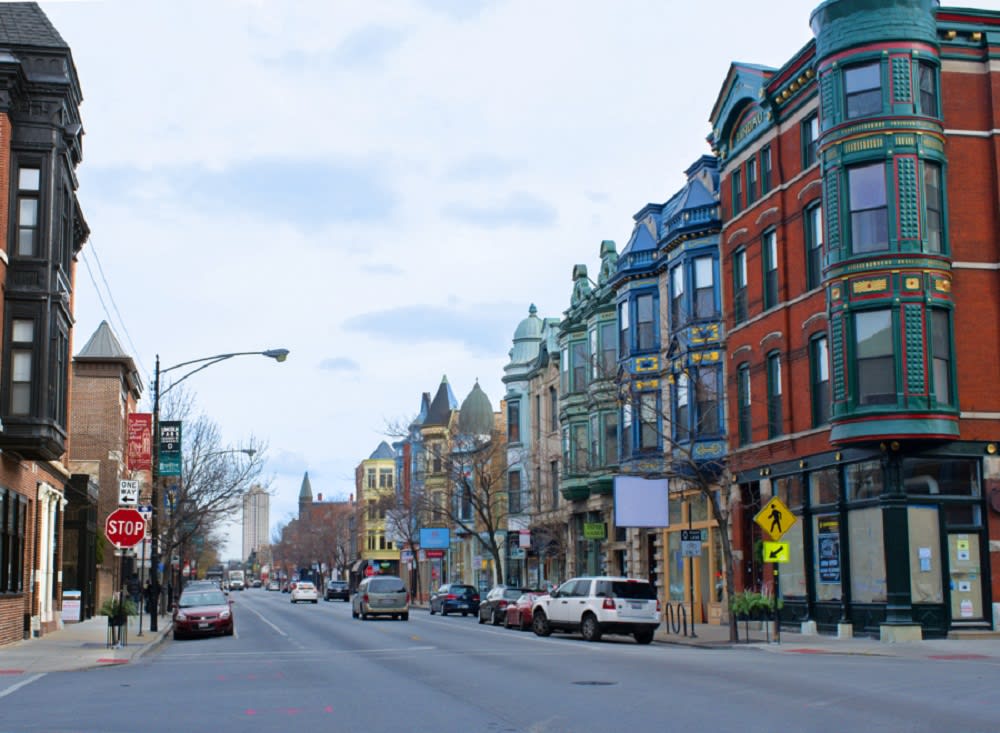 Wicker Park's diverse history is still evident and is what gives property here its own distinct local flavor. And while Wicker Park is certainly rich in architectural history, it also boasts many more modern residences and condos that were built to meet the increasing demand for homes in this charming area.
While Wicker Park's median home price of approximately
$600,000
may seem high, it's relatively affordable by Chicago standards. It's no wonder this thriving neighborhood is so popular for those working in and around the Chicago Metro. If you're considering relocating to lively Wicker Park, contact an experienced real estate professional at the
PCR Group
.