As professionals and young families continue to flock to the area, Logan Square real estate is booming, just like the rest of the white-hot
Chicago real estate market
. Once a mecca of relatively affordable fixer-uppers, Logan Square real estate prices look more like its upscale neighbors of Bucktown and Wicker Park.
Whether they're interested in Logan Square luxury condos as an investment or to make a home there, homeowners and potential buyers are taking a discerning look at what they can do to boost the value of their Logan Square luxury condos and get the best return on their investment.
During the pandemic, homeowners and investors
doubled down on their remodeling spending
. But which home improvements give you the most bang for your remodeling dollars? You need to look at what future homebuyers want, the real estate market trends in the area, and the cost versus value of the remodeling project. Here are some of the key trends to know when you want to boost the ROI of Logan Square luxury condos.
Kitchen update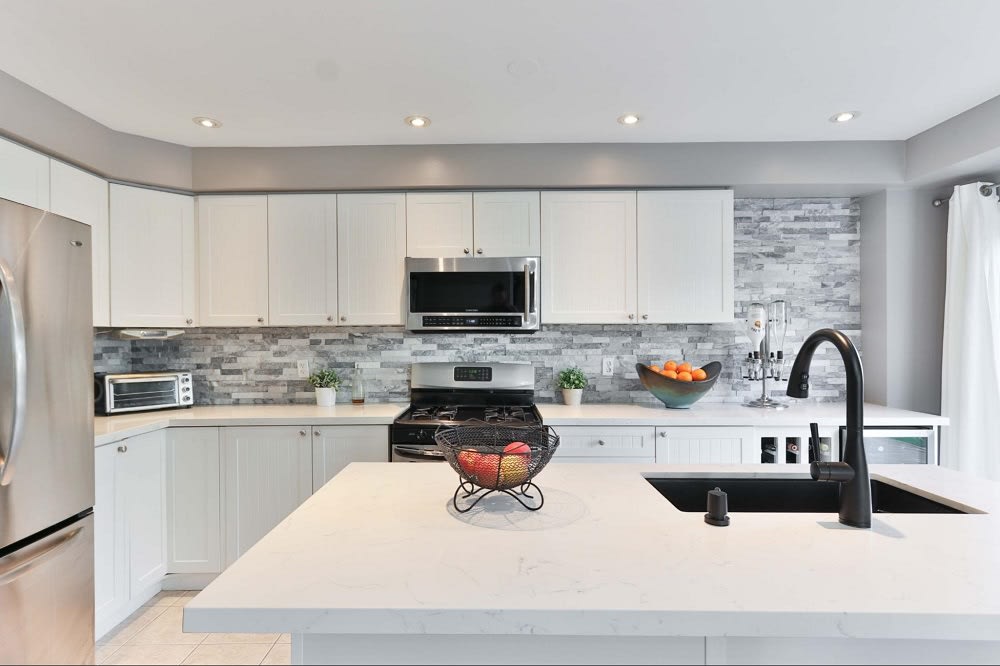 Kitchen remodels consistently top the list regarding return on your remodeling dollars. However, the
return on a kitchen remodel
depends on the extent and type of renovation planned. It will take longer to recoup your investment on a complete kitchen remodel that entails upscale materials and finishes, professional-grade appliances, and custom cabinetry. A smart investor will plan the correct scale of remodel depending on when and if you're planning to sell. If a comprehensive remodel isn't practical, look into modest changes like new appliances, light fixtures, or new faucets. The kitchen is the heart of your home, so careful attention to detail when updating this space will help increase your condo's value.
Beautiful baths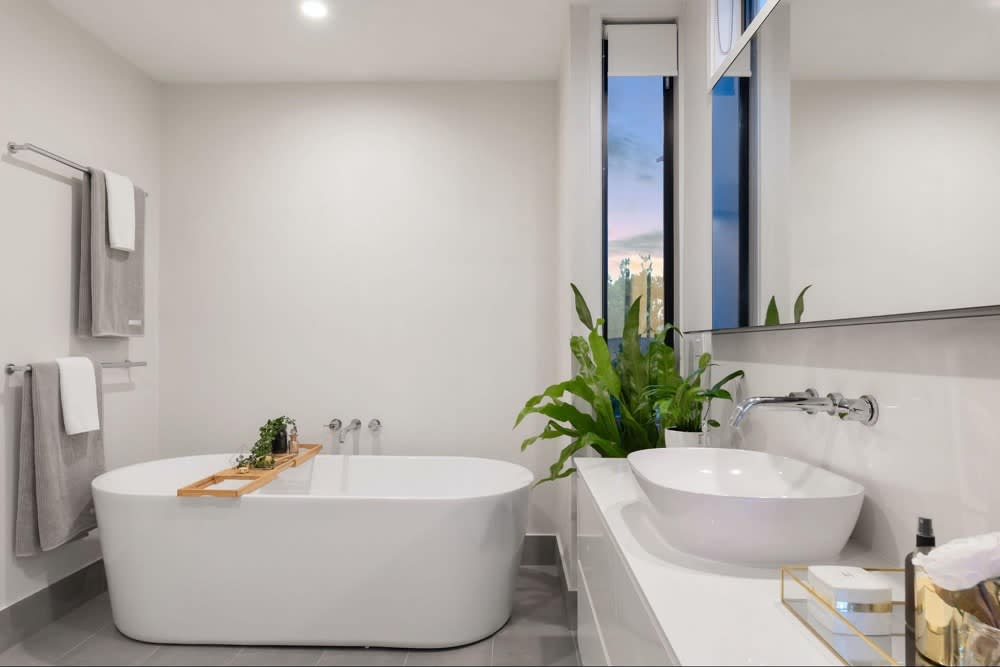 Like a fresh, new kitchen, a remodeled bath can exponentially increase the value of Logan Square luxury condos. Since bathroom updates are usually less expensive than a kitchen remodel, this is a great way to increase the value of your condo. Whether you go for a complete demo or give it a quick refresh with light fixtures or tile, a beautiful bathroom adds value to your home and your quality of life.
Floor to ceiling impact
One of the least expensive and easiest ways to update a worn or dated space is to give it a fresh coat of paint. Whites, grays, and neutrals top the color palettes recommended by designers, or you can explore
these current color trends
. Another way to transform your home is, quite literally, underfoot. Worn floor coverings can date a home, so refinishing wood floors or replacing carpet or tile can give your entire home a modern, sophisticated flair.
There are many new flooring and material options available
, including recycled materials, unique patterns, and green eco-friendly options, just to name a few.
Clever closets
Even if the size of your space is modest, many updates can make rooms in Logan Square real estate more functional.
Closet storage solutions
are a quick and relatively inexpensive way to up the luxury quotient of your condo. Whether you go fully custom or choose from one of the many modular options, you can find a storage solution to fit your space and budget.
Work-from-home spaces

We have shifted to blended remote and in-person work and school, changing space needs dramatically and increasing the demand for home offices, technology upgrades, and quiet study areas. You'll want to look at your rooms and determine if there is unused space that can convert into home offices or study nooks and how to incorporate technology upgrades into your home.
Curb appeal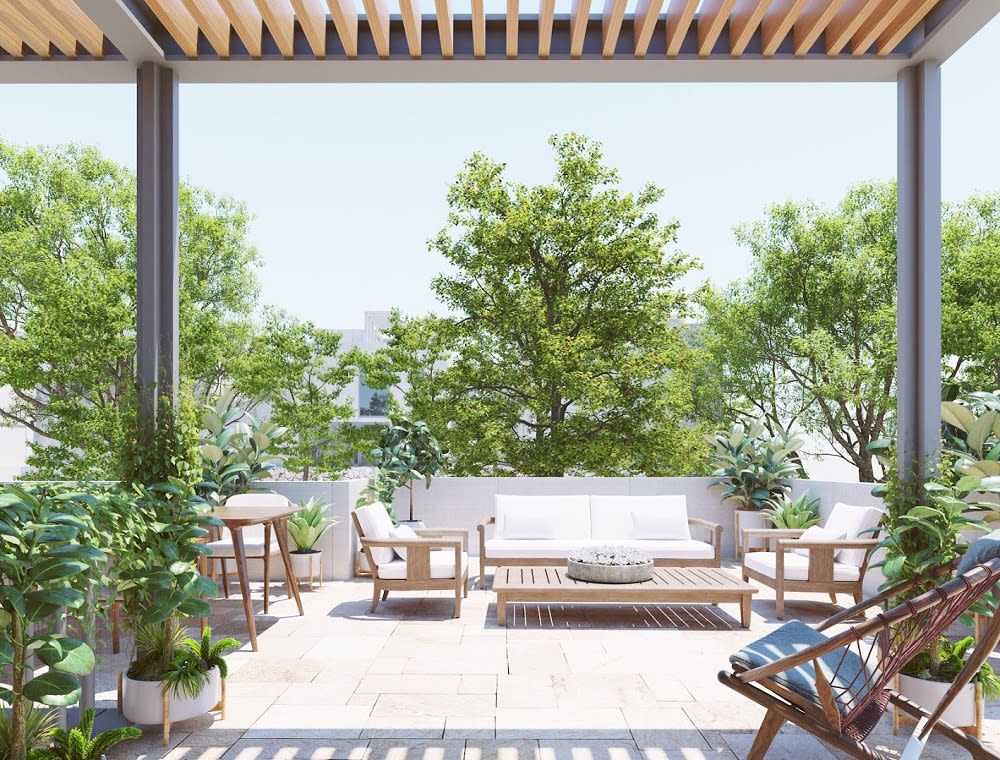 While
curb appeal
always tops the list of improvements that yield the best ROI, condo owners can be limited to making these kinds of improvements. How do you make your condo stand out? Depending on the rules governing the property, you may be able to elevate the curb appeal of your condo by focusing on
your home's entry
. Take a critical look at what upscale details you could incorporate, like entryway lighting and beautiful doors. If your unit has a patio or balcony, adding stylish planters and lush greenery, lighting, and comfortable seating can make your property pop.
Location, location, location

If you don't currently own a condo but are considering it, there are some things to keep in mind in terms of ROI and resale value. Like any property investment, buyers should take a critical look at the location of any Logan Square real estate they're interested in purchasing. Is there convenient access to amenities like restaurants and shopping? Is it conveniently located near highways or public transportation hubs? How quiet is the area? Are there ample green spaces and parks nearby? As you're looking at the return on your luxury condo's investment, pay attention to how livable the condo and surrounding areas are.
Amenities

Condo owners, in particular, are looking for buildings that offer amenities like convenient parking, beautiful communal areas, green spaces, and concierge services. If you're looking at various Logan Square luxury condos, make a list of the amenities offered by the properties you're considering to compare which has the most of what you'd like.
Making the most of your investment
Whether you currently own a condo in Logan Square or are interested in purchasing one as an investment, it's essential to consider the condo's future value and how you can enhance or preserve it. A real estate professional like
Scott Broene
knows the ins and outs of the market and can help guide you in this process to get the best return. Connect with one of our
team members
today and let us help you get the most for your investment.