Ukrainian Village is a small dense suburban area with a deep history of Ukrainian, Polish, and Eastern European culture. There are a plethora of restaurants, bars, galleries, and parks in this community. Young professionals especially adore the village, though families have plenty to enjoy here as well. To this day, you can feel the past influences on the current culture and ventures in Ukrainian Village, a charming Chicago neighborhood.
Restaurants

Ukrainian Village is home to various fabulous eateries; this community has every style of food you could want. Below are some highly-rated dining options in this charming town.

What would Ukrainian Village be without fine Ukrainian food? Tryzub Ukrainian Kitchen features modernized Ukrainian cuisine. Open for brunch on Saturdays and Sundays, Tryzub serves spring frittatas brimming with fresh veggies and goat cheese and fluffy cheese pancakes with housemade caramel and mixed berry sauces. Potato pancakes, pierogies, and goulash are delicious cultural meals for adventurous diners to sample. 

All Together Now is a unique eatery and marketplace bringing people together to break bread. They showcase a variety of wine, cheese, snacks, and other tasty treats, most of which are available for local pickup or delivery. Try the French Exit sandwich, piled high with Underground Meats salami, Pleasant Ridge Reserve cheese, aioli, and mustard, on a demi-baguette. Vegetarians will adore the smashed white bean sandwich served with white beans, feta, horseradish, herb pistou, pickled shallot, on focaccia. A large selection of sandwiches, sides, large plates, meat & cheese platters, and desserts make this a local favorite to chow down with close friends and family.

Find comforting and delicious Italian fare at Osteria Rusticana. Start your dining experience with some arancini di riso, two saffron rice balls filled with either meat ragout or a medley of seasonal vegetables and fontina cheese. Enjoy a main course of Vitello Alla Contadina, a thin veal cutlet served with seasonal mushrooms, artichokes, diced asparagus, and peas au jus. Finish the meal on a sweet note with Panna Cotta Al Pistacchio, a Sicilian-Bronte pistacchio-infused Italian custard. Fantastic Italian cuisine is an easy feat at Osteria Rusticana. 

Indulge in some housemade baked goods and Filipino food at Kasama. Basic and scrumptious breakfast sandwiches are a great way to start your day. Try the Filipino breakfast complete with a choice of longanisa sausage or tocino (sweet cured pork), fried egg, and garlic fried rice. Lumpia Shanghai is a fried pork spring roll with sweet chili, an excellent dinner option. If you're starved, go for the BBQ platter, featuring housemade Filipino sausage, tocino ribs, white bread, and pickles. Tasty Filipino cuisine and to-go cocktails and wine make this a must-try spot.
Bars

There is an abundance of bars in the community, making dining and nightlife an easy venture. From bars to pubs, this neighborhood has them all. These are just a few of the exceptional canteen options in Ukrainian Village.

A bar/restaurant combo, Pub Royale has a unique, family-style food menu with Indian influences and a sizeable draft beer list. Cocktails are rotated seasonally and are available for eat-in and takeout. Veggie samosas are a great bar snack, or for something more substantial, try the butter chicken served roasted with salted chili and whole wheat paratha. Quench your thirst with a classic old-fashioned or try the No. 1 Royale Cup, complete with gin, strawberry, orange, lemon, and ginger. An eclectic mix of flavors and drink options, this is a great local spot to check out.

Historical and locally favorited, Queen Mary Tavern has been around since the 1950s. The cocktail menu is teeming with finely crafted options. For a unique and spicy cocktail, try the Caravan of Fools, made with Bank Note 5yr Scotch whiskey, lemon, Cocchi Rosa, allspice, and rooibos tea. Strong on the alcohol front, the Navy Strength Old-Fashioned features Hayman's Royal Dock Navy Strength Gin, Smith & Cross Navy Strength Rum, demerara, and Angostura. Feeling peckish? Try some smoked whitefish dip or the Ploughman's Platter, layered with fabulous cured meats and cheeses of your choosing. Beers, ciders, wine, fortified wine, cocktails, food, and an unpretentious atmosphere make this a neighborhood treasure.

For a pre-prohibition vibe and cocktails to match, stop by The Violet Hour. Besides the classic in-house cocktails, you can opt to take them to-go or even purchase cocktail kits to mix at home. Classic cocktails include shaken and stirred options. Part and Parcel is a shaken beverage made with Village Vodka, St. Germain Elderflower Liqueur, lime and grapefruit juice, and house grapefruit bitters. The stirred Polka Dot Negroni is made with Salers Fentian Aperitif, Junipero Gin, ad Dolin Blanc Vermouth. Luxury cocktails are pricey - at $40 a pop - but are mixologist-curated and made with the finest ingredients. Sign up for a 3-month cocktail subscription, take a mixology class, or simply stop by for a craft cocktail. Whatever your vice and prerogative, you can easily manage your cocktail needs at The Violet Hour. 

The Perch offers patrons brunch, dinner, beers, cocktails, wine, and even a dog-friendly menu! Enjoy some tasty spinach dip while you sip on a gimlet. Grilled bone-in ribeye comes porcini rubbed with chimichurri and mash, a fantastic meal to enjoy with a glass of 2020 Argento Malbec. Draft beers are available in 6 oz tasters, 16 oz glasses, or 32 oz growlers, giving you the option to choose your favorite and drink up! IPAs, ciders, and more, beer enthusiasts will love the variety. The Perch genuinely has something everyone will love, from your foodie friend to your pooch at home.
Museums and art galleries

This village has a rich history of immigrants, and to this day, Ukrainian culture is mainly celebrated. Museums in this community are focused on Ukrainian history with other cultures and contemporary influences.

The Ukrainian Institute of Modern Art preserves and showcases contemporary art from Ukrainians and Americans' shared experiences. Local talent is expressed through various exhibitions, concerts, readings, lectures, and films. The UIMA has one of the world's largest collections of Ukrainian-American abstract and minimalist pieces from the 1950s through the 1970s. The museum's permanent collection hosts various styles from the late 1900s, including Minimalism, Conceptualism, and Computer Art. Mixed media is represented throughout the institution, including sculpture, photography, prints, paintings, fiber, and ceramics. Get a natural feel for Ukrainian-American art and its beginnings at UIMA.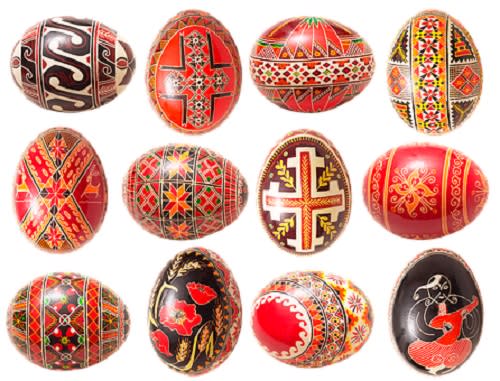 Get a genuine and robust understanding of colliding cultures with the Ukrainian National Museum of Chicago. Within the depths of this historical treasure are various archives and exhibits of Ukrainian heritage. The folk art collection is one of the most important collections outside of Ukraine, with more than 10,000 artifacts, including wedding and festive attire, ritual clothing (rushnyky), Easter eggs, and finely embroidered and woven textiles called kylyms. This exhibit has tons of ceramics, metalwork, and ornamental wood-carved objects from the 19th and 20th centuries. The fine arts collection features approximately 500 drawings, paintings, sculptures, and graphic works from acclaimed well-traveled Ukrainian artists who worked in the US, Ukraine, Europe, etc., throughout the 20th century. A local gem, you can learn so much about Ukraine at this fine institution. 

Vertical Gallery is home to urban, contemporary, and street-influenced artworks. Pieces are available for purchase on-site and online. Since the gallery's opening in 2013, it has housed pieces from talented artists worldwide. Prints, books, paintings, objects, and more, this is a lovely collection of varied works from local and international talent. 

Heaven Gallery is an excellent opportunity for local artists to showcase their work, as the gallery promotes an open proposal process and doesn't charge artists submission or exhibition fees. This gallery is a prized possession of the community, offering the public free art and donation-based music events. The gallery provides internships that teach young artists how to run an art gallery and fosters entrepreneurial skills. Heaven Gallery is a must-see gallery bringing culture and art to the community through free and donation-based events and exhibits. 
Parks

There are several local parks in this community, allowing you to relax and reflect or bond with your loved ones. These are a few accessible points of interest:
◾ Honore Palmer (Bertha) Park is a quaint park with a playground, swingset, and a community garden.
◾ Wicker (Charles, Joel) Park is 4.74 acres in size and features a fieldhouse with a gymnasium and meeting rooms, a large playground with an interactive water feature, community gardens, historic fountain, dog-friendly area, baseball field, basketball courts, and an athletic field for soccer and football. 
◾ Snowberry Park is a charming community park with a playground, swings, and a community garden. 
Schools

◾ Chicago Public Schools district serves Ukrainian Village:
◾ LaSalle II Magnet Elementary School, Public, Magnet, PK-8
◾ George Westinghouse College Prep High School, Public, 9-12

Once you've fallen in love with the endless gifts Ukrainian Village has to offer, contact PCR Group to find your dream property. Our team is well-versed in various Chicago neighborhoods,  Ukrainian Village real estate and will help you seek Wicker Park homes for sale, homes for sale in Logan Square, or the right home for you and your loved ones in any of the fabulous neighborhoods we service.