Sprawled across more than 1,200 acres stretching up the coast to Edgewater, Lincoln Park is touted as Chicago's largest park and home to various public beaches, harbors, a zoo, a conservatory, and museums. Steeped in a rich history dating back to the 19th century, Lincoln Park is known for its diversity and welcoming spirit.

Located just north of Old Town, Lincoln Park is among Chicago's most popular neighborhoods, just a short distance from some of the best nightlife, dining, lakefront parks, shopping, and stunning tree-canopied streets. Today, Lincoln Park is also one of the most affluent neighborhoods in Chicago, and its proximity to Lake Michigan and the Loop is an ideal locale for commuters who wish to enjoy a unique neighborhood lifestyle not far from Chicago's urban center.

For those new to this charming enclave, there's much to explore and enjoy on any given day. Here's a helpful resource with some of the many great things Lincoln Park offers.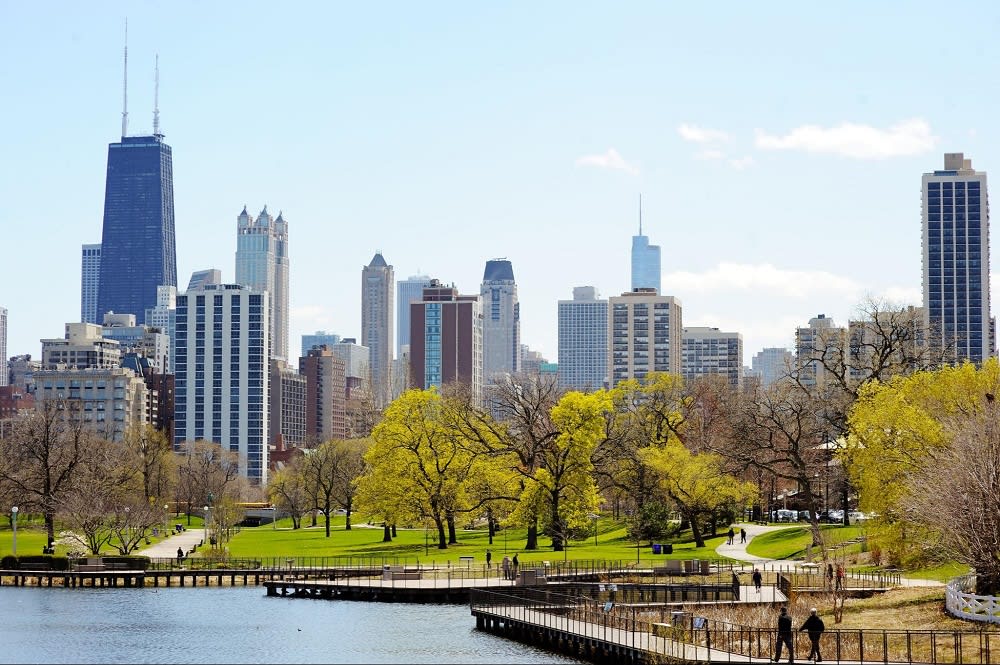 The South Pond Pavilion, Nature Boardwalk at the Lincoln Park Zoo is a must-visit whether you're new to Lincoln Park or visiting for the first time. The Lincoln Park Zoo boardwalk project has been able to preserve a picturesque urban pond dating to the 19th century while simultaneously creating an ecological habitat teeming with life.

The design served to improve water quality, hydrology, landscape, and accessibility and also functions as an outdoor classroom marrying natural and urban surroundings.

The widely popular boardwalk winds around the pond as it passes through various educational zones with detailed explanations about the various animals, vegetation, and habitats throughout. Designed by Studio Gang, the pavilion is integrated into the boardwalk to provide an ideal backdrop for open-air classrooms. Inspired by the tortoiseshell, the laminated structure is made of prefabricated, interconnected fiberglass pods offering a global curvature.
Lincoln Park boasts a wide variety of cultural attractions that are sure to please and delight. Whether you're looking to enjoy performances from the stages of
The Second City
and its sketch and improvised comedy troupe or experience a thought-provoking theater production at the
Steppenwolf Theatre Company
, there's no shortage of great cultural adventures to have in Lincoln Park.
A visit to the
Chicago History Museum
promises a day that is nothing short of educational and fun. Learn about Chicago's history through a variety of year-round programs and events, exhibitions, and educational activities developed to enrich the lives of all who visit and allow Chicagoans to make meaningful and personal connections to the city's history.
The Lincoln Park Conservatory
offers an opportunity to visit a place that will transport you to another time. Explore tropical palms along ancient ferns leading to the heart of Lincoln Park. The conservatory showcases exotic plants, as well as the myriad of plants needed for use in the parks while offering a tropical experience within four display houses: Palm House, Fern Room, Orchid House, and Show House.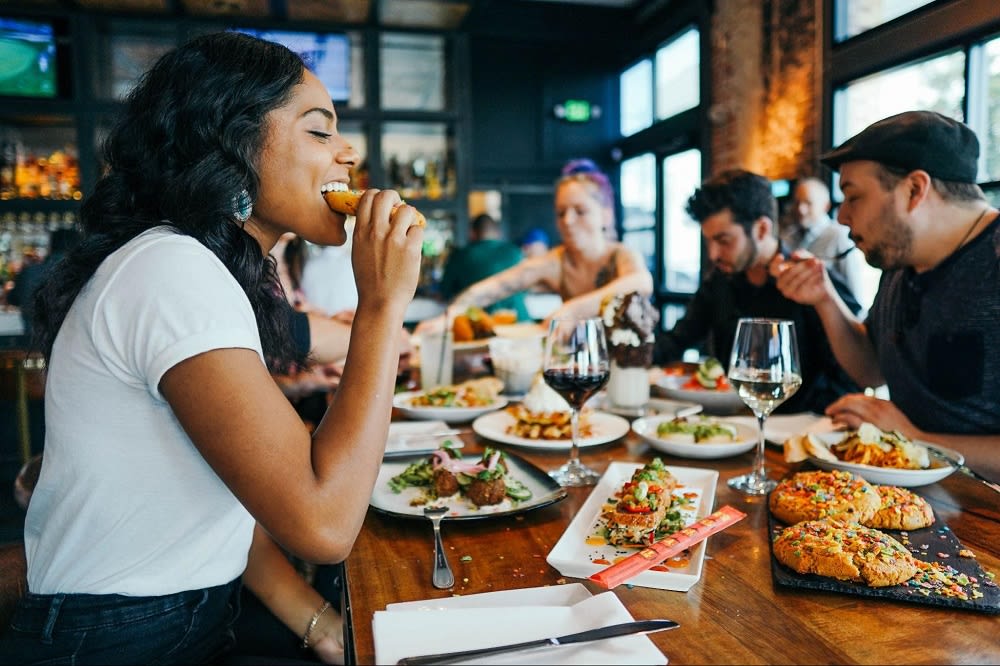 Lincoln Park is renowned for its world-class cuisine, and there's no shortage of exquisite restaurants to try when you find yourself in the neighborhood. Among the most widely popular is
Galit
, a Middle Eastern restaurant owned and operated by Andres Clavero and James Beard Award-winning chef Zachary Engle. Newly minted to Chicago's Michelin Star List in 2022, Galit offers an inspired menu and memorable ambiance letting guests enjoy another level of dining.
Batter & Berries
is one of Lincoln Park's most popular brunch spots and an ideal place to bring the family as you explore the best the neighborhood offers. Located on the North Side, the eatery serves up their widely ordered French toast flights and other delectable meals. Expect a friendly and relaxed atmosphere, where friends and neighbors gather and mingle to enjoy some of the area's best food.
If you're looking to enjoy a fabulous meal accompanied by great views of Lincoln Park, consider a stop by
North Pond
. Flanked by stunning vistas of the North Pond Nature Sanctuary in Lincoln Park, diners can walk through the park in order to reach this magical space. A fine dining experience is promised, and the seasonal tasting menu offers a perfect selection for any celebratory event or just a special night out.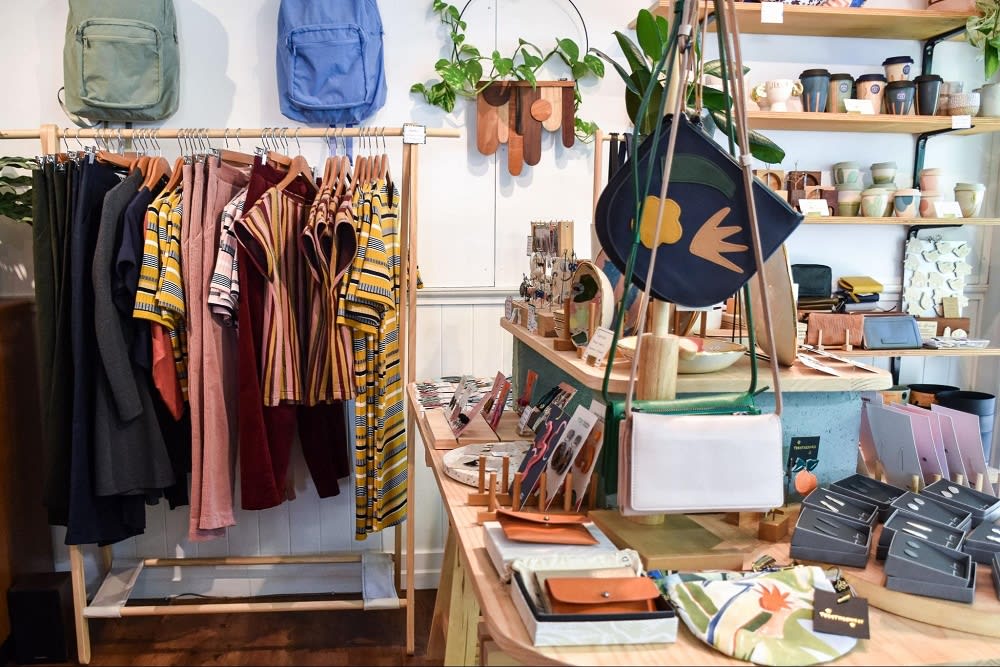 Known for its charming walk-ups and friendly energy, Lincoln Park is also popular for its unique and eclectic shopping scene, with a variety of shops and boutiques offering everything from luxury handbags to posh baby clothes and even an REI and more.
Enjoy a stroll through Lincoln Park's tree-lined sidewalks and pop into popular boutiques like
Elizabeth Grace
, located in a lovely Lincoln Park brownstone. The delightful shop offers a sophisticated and stylish collection of one-of-a-kind gifts and stationery and has become a widely popular destination for those looking for custom and distinctive invites.
Aaron's Apothecary
is equal parts fun and practical. The Lincoln Park shop is a convenient storefront for pharmacy basics, but the 2,000-square-foot shop also serves to recreate the old-school charm of the pharmacies of yesteryears. Here you find some of the finest personal care products around, ranging from herbals and homeopathic supplements for infants to adults, as well as high-end cosmetics, shampoos, styling tonics for men and women, and much more.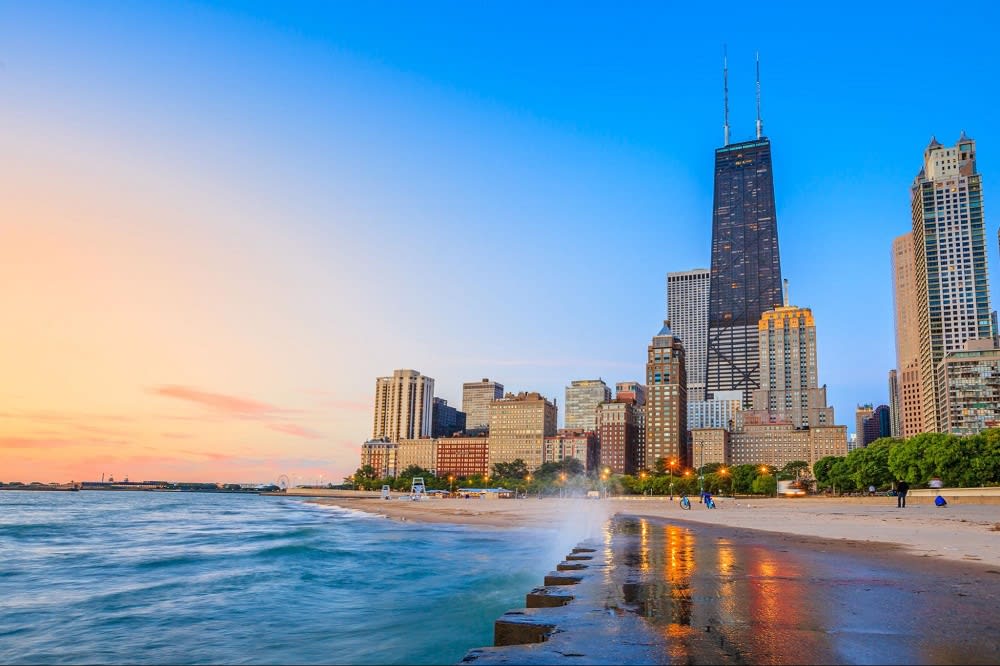 Among the top reasons to call Lincoln Park home are the endless opportunities for families to enjoy active lifestyles, thanks to its amenities and year-round neighborhood events. Whether you're looking to explore and stroll with your baby or are looking for playtime adventures for older kids, there's much to choose from in Lincoln Park.
Water babies will enjoy the splashing fun to be had at
North Avenue Beach
. The beach extends north from Lincoln Park into Fullerton and has long been a traditional hotspot for sunbathers and swimmers and an ideal spot for families to enjoy bike rides or beach picnics.
Oz Park
is located in the heart of the Lincoln Park neighborhood and is a popular 14.40 acres of park where families gather to celebrate the venue's "Wizard of Oz" theme. Little ones can enjoy playtime in "Dorothy's Playlot," filled with equipment to climb, swing, run, and explore, and the "Emerald Garden" is a leisurely place perfect for enjoying the sunshine amid a beautiful and colorful flower garden. The park is also dotted with statues of famous Oz characters, including the Tin Man, Scarecrow, Cowardly Lion, and of course, Dorothy and Toto.
Find Ukrainian Village houses for sale
Interested in exploring communities in Chicago, including Ukrainian Village homes for sale or homes for sale in Wicker Park? Or would you like to learn more about Logan Square real estate? Contact
PCR Group
at (773) 489-4444 or email
[email protected]
.