Are you ready to ditch the rent and start investing in a home for you and your family? As a first-time homebuyer, an exciting journey awaits you. However, it can also be a stressful one. Knowing the process will help you prioritize your time, energy, and well-being, while also increasing your chances of a successful transaction. To help you prepare for the milestone task ahead, here is a list of what to keep in mind as you go from a renter to a first-time homebuyer.
Understand Financing Options

When looking at homes for sale, it is essential to note that you can qualify for a variety of federally-backed loans and other state programs that can help you with down payments, closing costs, and tax breaks if you are a first-time homebuyer. Being aware of all your options enables you to make the best decisions, saving you money and maximizing your investment. Here are the most common loans and state programs.
◾ FHA loan. The Federal Housing Administration guarantees this loan is for first-time buyers and those without strong credit. The FHA offers loans for as low as 3.5% down, but keep in mind that FHA loans have additional costs—both upfront and built into the loan in the form of mortgage interest.
◾ VA loan. Backed by the U.S. Department of Veterans Affairs, these loans are only available to active and retired military members and their spouses. VA loans do not require mortgage insurance, and these loans often require no down payment.
◾ Conventional loans through Fannie Mae and Freddie Mac. These government-sanctioned companies offer conventional loans, including 30-year fixed-rate mortgages, adjustable-rate mortgages, and balloon mortgages. Though most think that a 20% down payment is required for most conventional loans, there are options available for as low as a 3% down payment. However, this does require you to carry mortgage insurance.
◾ State first-time homebuyer programs. If you are an Illinois resident and buying homes for sale in Wicker Park, you may qualify for one of the state's home buying programs. Programs include assistance with down payments and closing costs and incentives for those who are willing to buy in re-developing areas. Minimum credit scores, household income limits, and mandatory homeownership counseling programs may be required to qualify.

Know What You're Looking For

Before you begin searching for homes with a realtor, it's vital to understand what you're looking for in style, location, and most importantly, price. The first step is to get pre-approved for a loan through a mortgage lender. Getting pre-approved gives you insight into what kind of home you can afford, avoiding the disappointment of falling in love with a house only to find you don't qualify for the loan to buy it.

After knowing how much you can afford, decide if you want a single-family residence, a townhome, or a condo. Also, determine if you are limited to looking at homes for sale in Wicker Park or if you want to explore other Chicago neighborhoods like Ukrainian Village or Logan Square.

Finally, make a list of must-haves, such as the number of bedrooms or bathrooms, as well as a wish list with amenities like a deck, dedicated home office, or a chef's kitchen. This will help your realtor narrow down choices for you and prioritize which homes you want to consider when making an offer.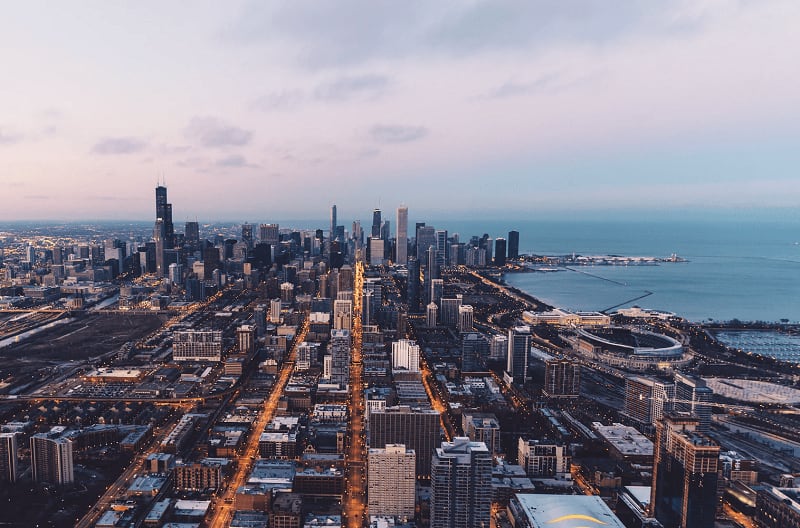 Understand the Home Buying Process

For first-time homebuyers, the thought of going through this process can be daunting. Knowing the process of buying a home helps to reduce stress and prepare for everything to come. Luckily, our realtors are experts. Let us break down the basic progression:
Pre-approval. Get pre-approved for a loan, and explore various financing options.
Browse. Look at homes for sale throughout the Chicago area, and choose the one you would want to make an offer on. Consider which neighborhood might be the right fit for you and your lifestyle!
Loan approval. Choose a lender, and apply for the loan option that works best for you. Once you are approved for a loan, you can move on to step 3.
Make an offer. This is where it gets exciting. An experienced Chicago realtor can help you craft an offer the seller will likely accept. Your offer amount should be based on the asking price, as well as the current status of the area's real estate market and how many other offers the seller has received. If your offer is accepted, move on to step 4.
Have the home inspected. To make sure your new home is well-maintained and in good condition, hire a trained professional to inspect it. If the inspection comes back clean or with only minor issues, move on to step 5.
Close. Closing involves signing paperwork to agree to the purchase of the home. It's almost yours at this point!
Final steps. These can include any of the following: appraising the home, having a title search done to make sure no one has any claim to the property, obtaining private mortgage insurance if your loan requires it, and completing mortgage paperwork.
The home is yours! Once the deal closes, which usually takes a few weeks, you are free to call your new house a home!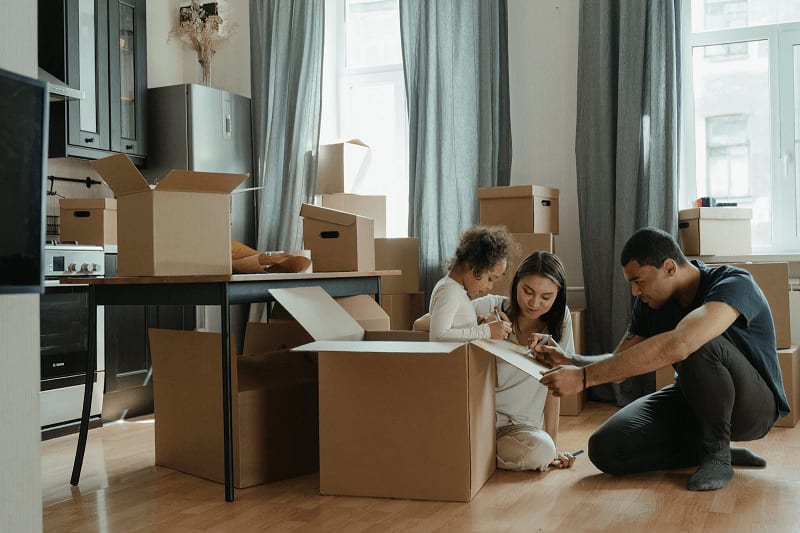 What to Know After You Move In

Your journey as a new homeowner doesn't end when you move in. Owning a home requires extra budgeting for additional costs like maintenance, utilities, insurance, lawn care, garbage service, and other expenses. You'll also want to keep an eye on things like the condition of your roof, snow removal for your sidewalks, and whether or not you need to abide by any homeowners association rules. These vary by location and type of home.

Your biggest ally when you are ready to buy your first home is an experienced realtor. Contact the team at PCR Group to find a knowledgeable realtor who can walk you through the home buying process and ensure that you find and buy the home of your dreams.