Home buying and selling is a big deal, so you want to ensure that the person helping will be experienced, knowledgeable, and professional. The best realtors have a solid track record of satisfied clients; they're responsive and hard-working, so there will never be any question that the agent can get things done, even if it takes extra time! Their expert advice and guidance will leave you appreciating every step of the process of selling your current home or purchasing Ukrainian Village homes for sale. Don't settle for less than the best regarding your real estate needs, at PCR Group we only work with the best! This guide offers strategies for finding the best realtor for your needs.
Online reviews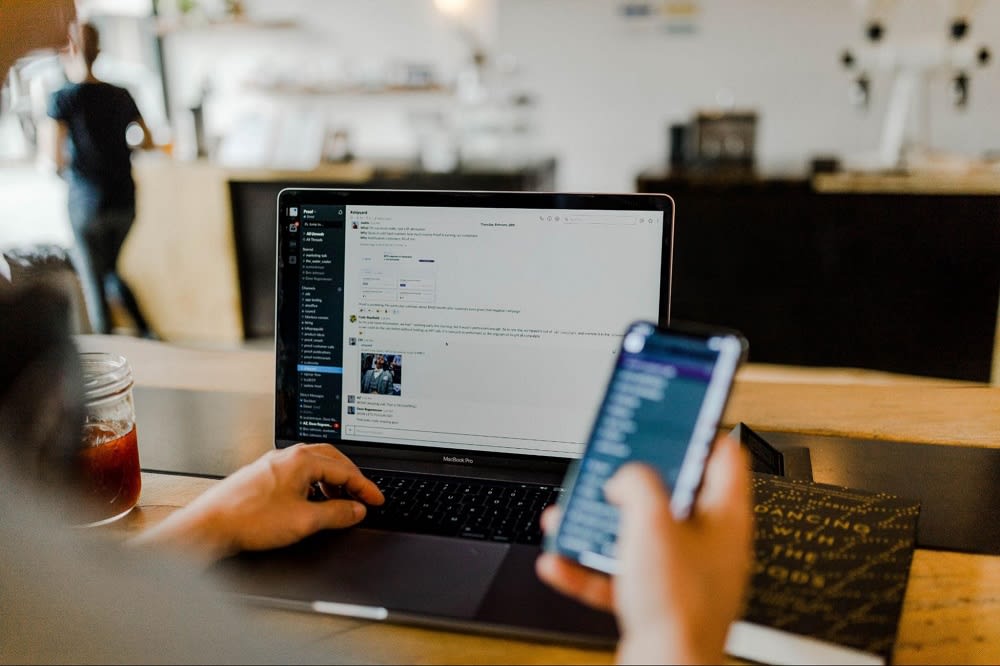 Photo courtesy of Unsplash
One of the best resources to start with is online homeowner forums. If you're considering buying homes for sale in Wicker Park or selling a home, these forums are a great place to get advice and recommendations from homeowners who have been through the process. You can also search for specific realtors on these forums and see what others say about their experiences.


Another excellent online resource is the reviews from past clients. These can be found on realtor websites. An online search for "realtors near me" or "real estate agents near me" will return a list of agents and reviews left by recent clients. Reading through these reviews can provide valuable insight into an agent's strengths and weaknesses. Read what past clients have said about their experience working with the realtor. Were they happy with the outcome? Did they feel like they were getting good advice and service? It's common to find some negative reviews for any agent, even the best ones, so take those with a grain of salt. Look for evidence that issues may be a common problem and steer clear of those realtors.
Referrals

Referrals and recommendations from family, friends, and coworkers can be a great way to find an excellent realtor. If someone you trust has recently sold a home or purchased homes for sale in Logan Square and had a positive experience, then there's a good chance that you will as well. Don't rely solely on these personal recommendations, as conflicts of interest and friendship bias can often come into play. Try to get at least two or three recommendations so that you can have the reassurance that the recommendations you've been given are trustworthy.
Consultations
Photo courtesy of Pexels
Once you've compiled a list of potential realtors, reach out to each and set up a consultation. A consultation can be done with a quick in-person meeting and sometimes over the phone or zoom. Consults are a great way to get to know your agent and ask any questions you may have. It's also an excellent opportunity to determine the agent's level of experience with Ukrainian Village homes for sale and get a sense of their personality. The purpose of these interviews is to determine whether or not the agent is a good fit for you and your needs. If an agent seems distracted or impatient, or if the agent is unwilling or unable to answer your questions, it may be best to look elsewhere. However, if you feel comfortable and confident in the agent's personality and abilities, you may have found your match!


Before reaching out to your list of realtors for consultations, it is recommended that you develop a list of questions to ask. Being well prepared for the interviews will help ensure that you cover all the topics that are important to you and that will ascertain the agent's level of experience. Some common questions to ask include:
How long have you been a realtor? The more experience, the better!

What are your credentials? Typical certifications include NAR (certified realtor), ABR (Accredited Buyers Representative), SRS (Seller Representative Specialist), and SRES (Seniors Real Estate Specialist).

Have you earned any awards, such as Sales Recognition, Top Sales, Leadership, or Achievement?

How many homes for sale in Wicker Park and other Chicago communities do you close annually? Look for at least 10 closed sales or more.

Do you specialize in any particular type of property? Residential, commercial, farms, etc.

Are you familiar with the neighborhood I'm interested in?

What's your strategy for marketing my home? They should mention MLS, yard signs, open house events, flyers, and possibly promotions on social media platforms.

How do you handle negotiations? Ask for examples and common scenarios they've managed.

What are your fees?

Do you have any references? Be wary of agents that will not provide references.
The best realtors are highly credentialed, know the local market well, have a well-thought-out marketing strategy, and can provide evidence of success and satisfaction in assisting clients with homes for sale in Logan Square and other communities. Get a feel for their personality. Do they seem trustworthy? Are they responsive to your questions? Do they make you feel comfortable? If they seem distracted or impatient during your consultation, they'll likely be the same throughout the process. You should select a realtor that is organized, detail-oriented, and with whom you can easily communicate.
Final selection

After meeting with a few different agents, you should have a good sense of who you'd like to work with. Trust your gut and choose the realtor who you feel most comfortable with and who you believe will be the best advocate for your interests. With the right realtor by your side, buying or selling a home will be a much smoother process.


Once you've chosen a realtor, be sure to sign a contract that outlines the terms of your agreement. This should include the realtor's commission and any other fees that may be charged. It's also essential to clearly understand the realtor's role in the process, as well as your own. Make sure you're both in agreement regarding expectations and timelines. By finding a great realtor and having an open and honest relationship with them, you can set yourself up for success.
Conclusion

Finding the best realtor is essential if you're looking for a house or selling your existing home. The best realtors have a solid track record of satisfied clients and get referrals from people whose opinions are trustworthy. Online reviews are a fantastic way to see how past clients felt about their experience with a particular realtor. Once you have the names of a few realtors, take the time to schedule a consultation before making your final decision. Choose the one you feel comfortable with that has the experience and know-how to be a valuable resource in your home buying or selling process.


*Header photo courtesy of Pexels