The Lincoln Park neighborhood in Chicago, Illinois has a great mix of urban and green space to enjoy. It is an area well suited for families and is home to the Prescott Elementary School who won the National Blue Ribbon School award from the U.S. Department of Education. DePaul University is one of the largest private universities in the country and hosts various programs and lectures for the public to enjoy. With its popular beach, vibrant nightlife, and world-famous restaurants, Lincoln Park attracts people from all over the city and all over the country. It is a popular option for those looking for condos for sale in Wicker Park. Lincoln Park itself, along with the Lincoln Park Conservatory, provides over 2,000 acres of gorgeous nature to enjoy. You can escape to the park anytime to destress, connect, and take part in fun outdoor activities.

Chicago offers many neighborhoods for enjoyable living for the whole family. Lincoln Park though is a unique neighborhood and there is nothing else like it. Here is what makes the lifestyle of the Lincoln Park neighborhood unique.
Location, location, location

The Lincoln Park neighborhood is the front seat to Chicago's famous Lincoln Park. It is on the lakefront and just a mile from downtown, so you have everything you need nearby. It is a beautiful neighborhood with acres of lush greenery at the park, the large and beautiful Lake Michigan reflecting Chicago's skyline, and gorgeous architecture. Within the acres of lush greenery at the park, you will also find a lily pond and a botanical garden. You can lose yourself in the park and feel miles away from the city. If you are looking for homes for sale in Logan Square, make sure you visit Lincoln Park and the surrounding area.
North Avenue Beach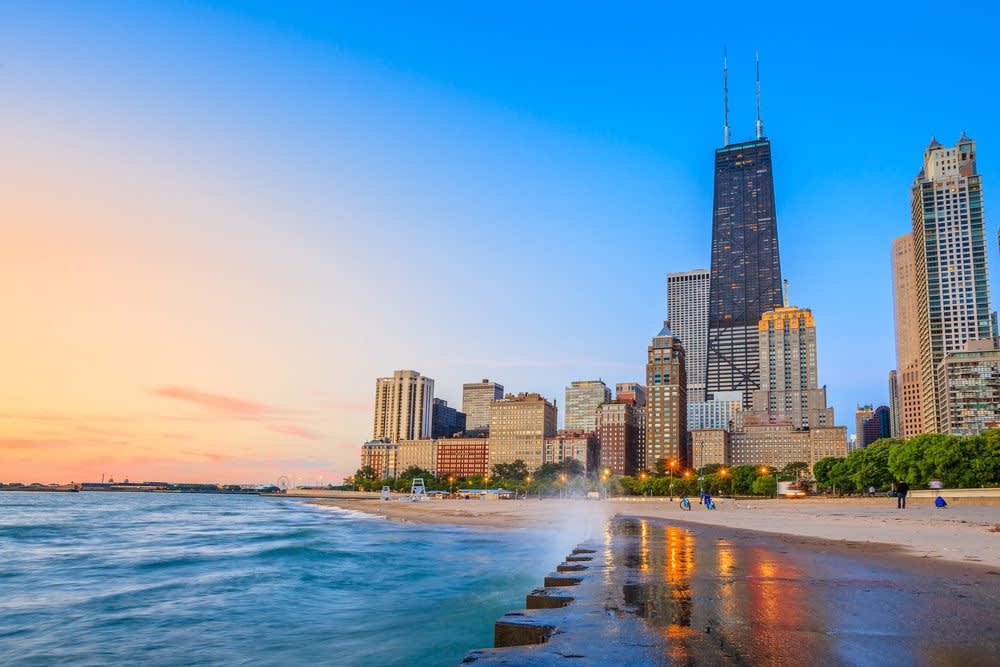 Credit: Urban Matter
North Avenue Beach is one of Chicago's most popular beaches. There is plenty of room to stretch out and relax on the sandy beach of Lake Michigan. Or you can partake in one of the water sports available. Services are available for wakeboarding, paddleboarding, kayaking, jet skiing, and of course swimming. If you need a break from the outdoors, The Beach House offers 22,000 square feet of fun. The ocean liner-inspired building has some of the best views in the city. It also offers all the services you need to enjoy your time on the beach, including outdoor showers, an eatery and concessions, and rentals for chairs, bikes, and volleyball. The condos for sale in Wicker Park are just a 14-minute drive away.
Lincoln Park Zoo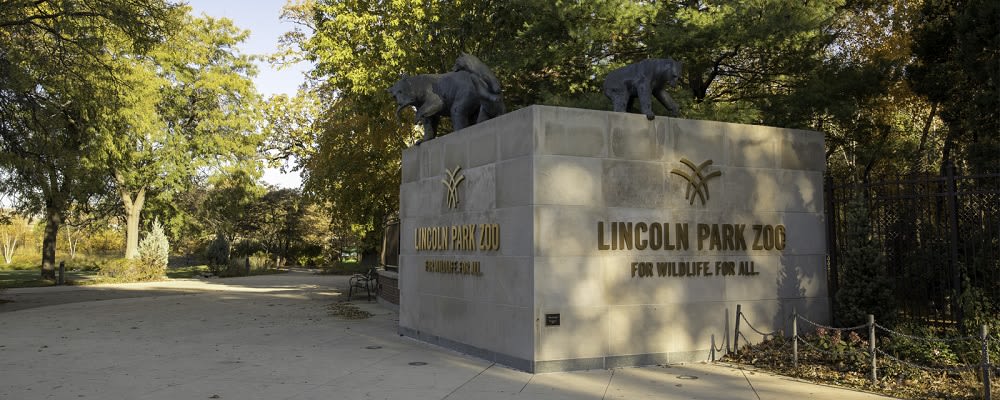 Credit: Lincoln Park Zoo
A free zoo makes the Lincoln Park area one of the most family-friendly areas and it is only 19 minutes away from the homes for sale in Logan Square. Lincoln Park Zoo has more than 1,000 animals and 200 different species to enjoy, including polar bears, penguins, giraffes, and gorillas. For small children, the zoo has a Tree Canopy to climb through, a play forest, petting zoo, and train rides. You can feed the cows and take in a seal training show, and it is all still free. The Lincoln Park Zoo is the only privately managed, free zoo in the country.
Theater On the Lake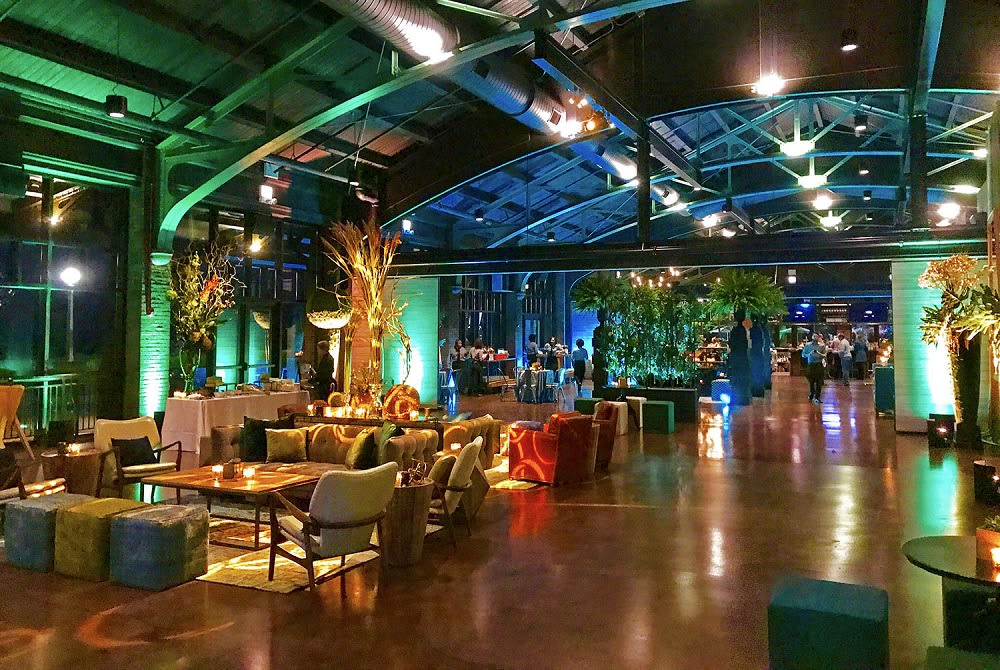 Theater On the Lake is a beautiful place to catch a good show after visiting condos for sale in Wicker Park. It is a historic building with views of Lake Michigan and Chicago's skyline. The Lakefront Restaurant is a fun, upscale restaurant and bar with seating for 125 people. The Lakefront's Skyline Patio seats an additional 80 people and offers gorgeous views of Lake Michigan and the Chicago skyline. With four venue options, it is easy to find a good show. The space is also available for private rentals. Host your wedding or corporate event in this stunning space for an event to remember. It is the only Lakefront event venue in Chicago that is a fully enclosed space with open sightlines to the beauty of Chicago's lakefront.
Dining and nightlife

Lincoln Park has much to offer for nightlife, shopping, and dining. There is the J.Parker with its famous panoramic rooftop on the 13th floor of the Hotel Lincoln. The Compass Bar is a great place to enjoy wood-fired pizza with one of the almost 200 different beer options. Chicago's premier sports bar, The Arrogant Frog, makes its home in Lincoln Park. Let's not forget the legendary Kingston Mines blues bar where you can enjoy Chicago-style blues every night of the week until 4 a.m. Some of the world's famous restaurants are in Lincoln Park. Alinea is frequently on the list for one of the world's best restaurants. Its most famous dish is the edible balloon that floats above your plate. If you are in Chicago, you must have some Chicago deep dish pizza at the Chicago Pizza and Oven Grinder Co. There is no shortage of dining and entertainment options in Lincoln Park.
Nearby communities

If living in Lincoln Park isn't the best for you, try looking at homes for sale in Logan Square. You can get the best of both worlds without paying the higher cost of living in Lincoln Park. Home prices are actually down 3.7% compared to last year. Though homes are selling quickly, often after only being on the market for a couple weeks. Another option is Wicker Park. Condos for sale in Wicker Park are on the market a little longer, 49 days compared to 28 days in Lincoln Park. So, you have more time to find the perfect home or investment property for you.
The lifestyle for you

The Lincoln Park neighborhood is unique. While you may find yourself spending a lot of your time in the area, it may not be the place you choose for your primary home or investment property. This is when a trusted real estate agent who knows and understands the area can be a benefit to you. Talk with them about the lifestyle you need and your real estate goals. They will be able to help you find the perfect match.


The PCR Group of realtors are knowledgeable about all the communities in the Chicago area. They are happy to answer your questions and help you find the home or investment property to meet your goals.