Wicker Park is a trendy residential neighborhood in Chicago with roots dating back to the late 1830s. The hip, historic area is known for having a variety of upscale restaurants, nightclubs, and music venues that keep its residents entertained. A small suburb with a dense, urban feel, Wicker Park homes for sale continue to grow in value, with median home prices of $550,000. But the true test of a neighborhood comes down to what it has to offer its residents. If you're interested in investing in
Wicker Park
real estate, get to know a few of the best local eateries to explore in the area.
1. Mirai Sushi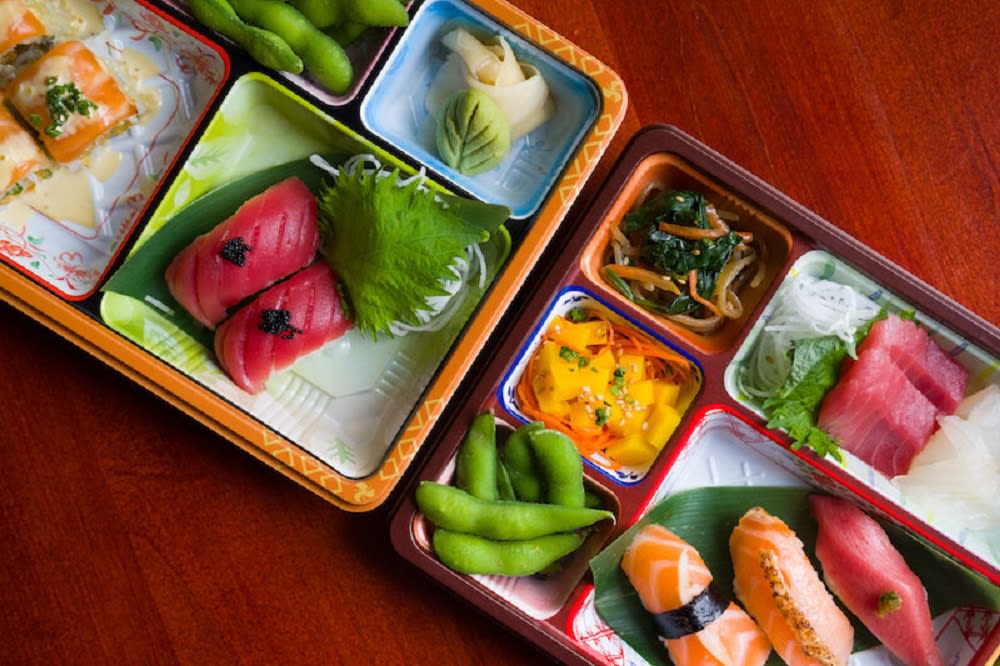 Photo Courtesy of Mirai Sushi
First on our list is
Mirai Sushi
, an upscale Japanese haunt with highly-rated sushi and sashimi. Stop by for dinner and a cocktail in their dining room or reserve a table in their sake lounge. The salmon crudo and hamachi collar are popular specials, or there's the classic spicy tar-tar and teriyaki chicken. Locals also love Mirai's shrimp togarashi and salmon rolls. Located on W. Division Street, Mirai Sushi is open Tuesday through Saturday from 4:30 p.m. to 9:30 p.m.
2. Schwa Restaurant
The best of Wicker Park real estate will put you close to
Schwa
, one of the more upscale spots in town. Run by Chef Michael Carlson, Schwa presents hand-crafted New American fare in a warm, intimate dining room. A true fine dining experience awaits anyone who makes a reservation at Schwa, where each seasonal ingredient is hand-selected from organic, sustainable sources. The nine-course meal serves single-portion bites packed with flavor, from the succulent tagliatelle to the savory biscuits and gravy. With a moody atmosphere and superior service, Schwa is a gem tucked onto N. Ashland Avenue. For a night out at Schwa, book a reservation anytime Tuesday through Saturday from 5:30 p.m. to 9 p.m.
3. Amaru
Photo Courtesy of Amaru
Homes for sale in Wicker Park are minutes from
Amaru
, a laid-back restaurant with some of the best Latin American food in the city. Mixing flavors from Argentina, Peru, Brazil, Mexico, and Colombia, Amaru celebrates all things Latin America at their chic spot on W. North Avenue. If you make a reservation for a meal at Amaru, make sure you try the bacon-wrapped plantains and the seafood empanadas. Their menu also includes items like the NY strip steak, Inca salad, and the market fish entrée. For dessert, sample Amaru's delicious flan de chocolate or the guayaba cheesecake. Amaru is open from 5p.m. to 9p.m. Monday through Friday, with extended hours on Friday and Saturday. Sundays, they're open from 4 p.m. to 8:30 p.m.
4. Bloom Plant Based Kitchen
Located on N. Milwaukee Avenue,
Bloom Plant Based Kitchen
lives up to its name with a dining room that feels earthy and vibrant. Created by the owners of Amaru, Bloom seeks to encourage a healthier lifestyle centered around vegan and vegetarian meals. Bloom has brunch, lunch, and dinner menus, as well as a selection of starters and desserts. The Baja tacos are a popular appetizer, made with banana tempura, cabbage, and chipotle aioli. For mains, locals love the plant power burger, poke bowls, and protein bowl. To stop in at Bloom for brunch or lunch, stop in between 11:30 a.m. and 2:30 p.m. Thursday through Sunday. For dinner, the restaurant is open from 5p.m. to 9 p.m. every day, with extended hours on Friday and Saturday.
5. Small Cheval
Photo Courtesy of Small Cheval
Small Cheval
is a rustic bistro with a spacious outdoor patio that serves an array of American favorites. Whether you're dropping in for a milkshake and a burger or you want to grab drinks after work, Small Cheval has you covered. Anyone looking for Wicker Park real estate will find Small Cheval on N. Milwaukee Avenue. The house special burger is a local favorite with its bacon and truffle cheese toppings along with a side of fries and a cocktail. Or you can try their vanilla, chocolate, and strawberry shakes with a shot of whiskey, Bailey's, or amaretto. Small Cheval offers dine-in, take-out, and delivery and opens every day at 11 am.
6. The Angry Cab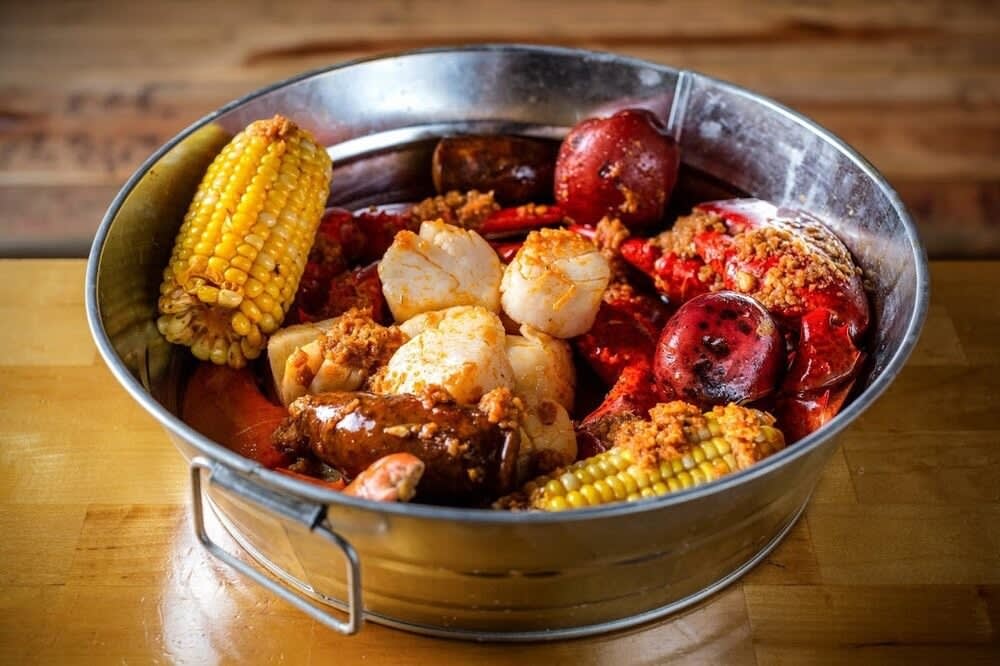 Photo Courtesy of the Angry Crab
Those exploring homes for sale in Wicker Park can take a trip to N. Milwaukee Avenue to visit
The Angry Crab
. This chic, rustic eatery specializes in Cajun fare and all your southern favorites. Start with an appetizer of cornbread or lobster rolls before sampling their Louisiana char-grilled oysters or crawfish hot dog. From crab legs to seafood kebabs to combo platters, The Angry Crab's extensive menu caters to every craving. Spice levels range from calm cubs to dangerous hawks, or you can skip the spice and add one of their signature sauces to your meal instead. The Angry Crab opens at 5 p.m. during the week and 2 p.m. on Saturdays and Sundays.
7. Lucia's
Photo Courtesy of Lucia's
The final spot on our list is
Lucia's
, a casual Italian eatery with a BYOB policy. Homemade favorites like linguine alla pescatora and tiramisu are Lucia's specialty, or locals can purchase meats and other deli items from their market. Lucia is known for having a cozy, European atmosphere and flavorful, organic ingredients, from their parmesan to their olive oil. Lucia's recommends making a reservation, particularly if you plan on visiting over the weekend. They've been a part of the Wicker Park community for more than 20 years and can be found at the corner of W. North Avenue and N. Horne Street. Lucia's is open Monday through Friday from 5 p.m. to 10 p.m., with extended hours to 11 p.m. on Saturdays. Their deli is open Monday through Saturday from 11 a.m. to 9 p.m.
Looking for Wicker Park real estate?
These mouth-watering restaurants are all steps from some of the most beautiful homes for sale in Wicker Park. If you're interested in relocating to the area, know that the neighborhood's culinary scene will not disappoint. To find your dream home in Wicker Park, work with a realty group that knows the top spots around town. The PCR Group has been serving clients in Wicker Park for years.
Connect with PCR Group
today.